After completing Reiki I, and If you are ready to deepen your Reiki practice, then Reiki II is the next step.
After having been attuned to Reiki in Level I, the expectation is that the practitioner has been using their Reiki energy, mostly for themselves and perhaps for family or friends.
When you come to undertake your training for Reiki II you build upon this foundation and learn how to send Reiki via distance healing as well as absent healing.
You are also now given the symbols referred to in our Reiki I course and shown how to draw them. The symbols simply enhance and direct the energy more specifically.
Here's what you get:
Five Lessons educating you on Reiki and the hand positions
Face to face Reiki II attunements (optional)
Practice session face to face or via skype (optional)
Email support
Certificate - emailed upon request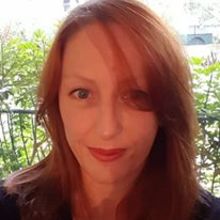 Kinesiologist, Psychic, Reiki Master
Lisa Westerlaken
Its been quite a journey....Have you ever had a time where you knew you "should" make a change however ignored the signs? and kept ignoring the signs until the Universe stepped in and caused major upheaval so you had no choice other than to make a change......Me too! Both professionally and Personally. Whilst I had wonderful success and reached many goals, underpinning this was a feeling that I was incapable. I lacked self belief and self confidence and would question myself regularly.This was replicated in my personal life, I lacked self confidence, self worth, self love and self respect. I questioned myself, failed to speak up and doubted myself. If someone showed interest in my I would ignore the warning signs just happy that someone was willing to love me.Worst of all I lost who I was, morphing to be what the others wanted me to be. I sought external validation rather than just simply loving who I was and seeing the value I brought to the relationship.I was divinely guided to become a kinesiologist, together with my intuitive skills and drawing upon my personal experiences I am now creating products and conducting sessions to empower women, so the path they walk was a lot easier than my own.
1

Reiki II ~ Welcome and Overview

2

3

Lesson 2 ~ Reiki II Attunement

Reiki II Attunement - Overview

4

Lesson 3 ~ Reiki II Symbols in detail

Drawing the Reiki Symbols

Symbols in Detail ~ Cho Ku Rei

Symbols in Detail ~ Sei He Ki

Symbols in Detail ~ Hon Sha Ze Sho Nen

5

Lesson 4 - Healing Options

Healing Options ~ Overview

6

Lesson 5 ~ Using Reiki Creatively

Processes for using the symbols

7

Reiki Principles / Guidelines

Reiki Hand Positions ~ Healing others