Early on when I began my business, life coaching, the beliefs topic was one of the most powerful.
I had clients whom I saw transform themselves as they transformed their negative beliefs into more positive ones.
Beliefs are self fulling prophecies.  Whatever you believe you are likely to live and make true.  So beliefs which empower you, you want to strengthen and it is in your best interest to challenge and transform those beliefs which don't .
This short course helps you understand:
what beliefs are
how they are created
how to let go of negative beliefs; and
how to create new ones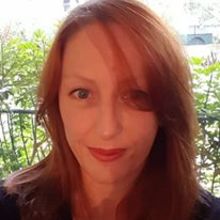 Kinesiologist, Psychic, Reiki Master
Lisa Westerlaken
Its been quite a journey....Have you ever had a time where you knew you "should" make a change however ignored the signs? and kept ignoring the signs until the Universe stepped in and caused major upheaval so you had no choice other than to make a change......Me too! Both professionally and Personally. Whilst I had wonderful success and reached many goals, underpinning this was a feeling that I was incapable. I lacked self belief and self confidence and would question myself regularly.This was replicated in my personal life, I lacked self confidence, self worth, self love and self respect. I questioned myself, failed to speak up and doubted myself. If someone showed interest in my I would ignore the warning signs just happy that someone was willing to love me.Worst of all I lost who I was, morphing to be what the others wanted me to be. I sought external validation rather than just simply loving who I was and seeing the value I brought to the relationship.I was divinely guided to become a kinesiologist, together with my intuitive skills and drawing upon my personal experiences I am now creating products and conducting sessions to empower women, so the path they walk was a lot easier than my own.
2

Dispelling Negative Beliefs

Step 1: What are your negative beliefs?

Step 2: Negate the Negative

3

Creating empowering beliefs

Step 2: Find or create references